Champagne, Part 2
[Continued from last week]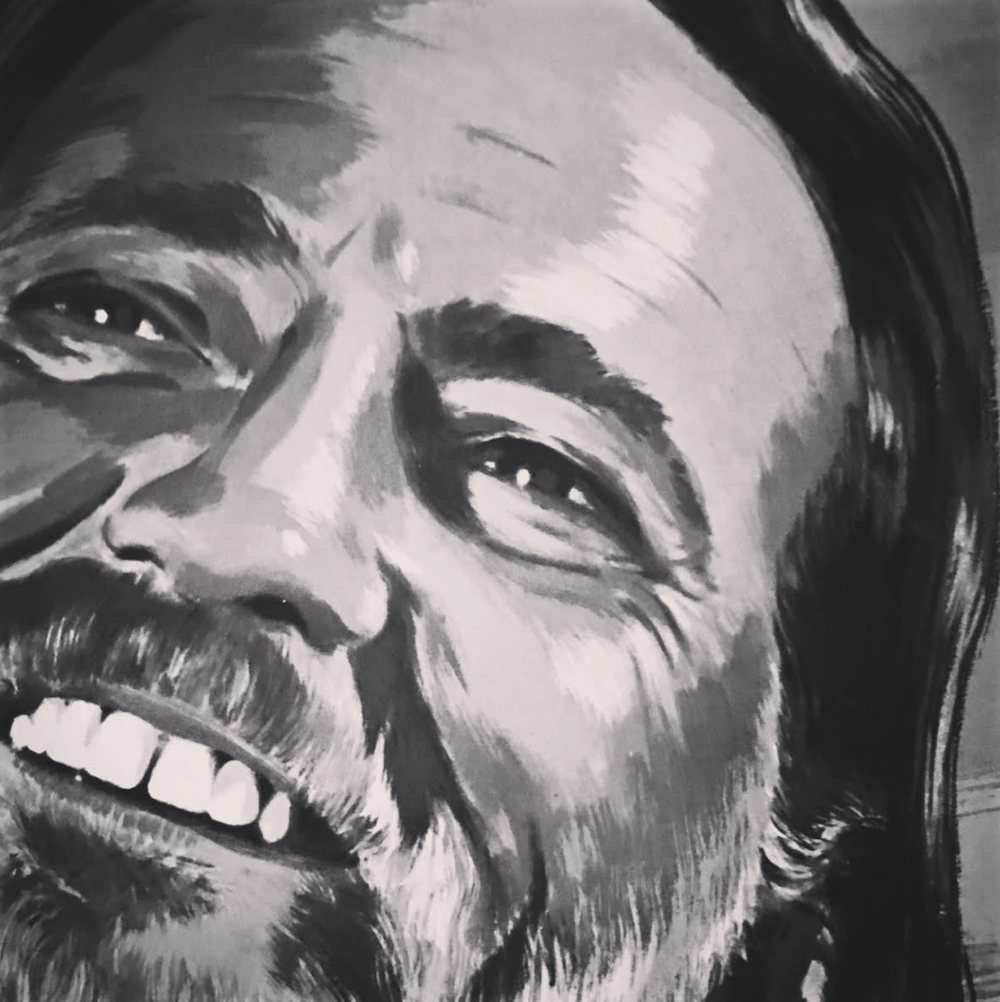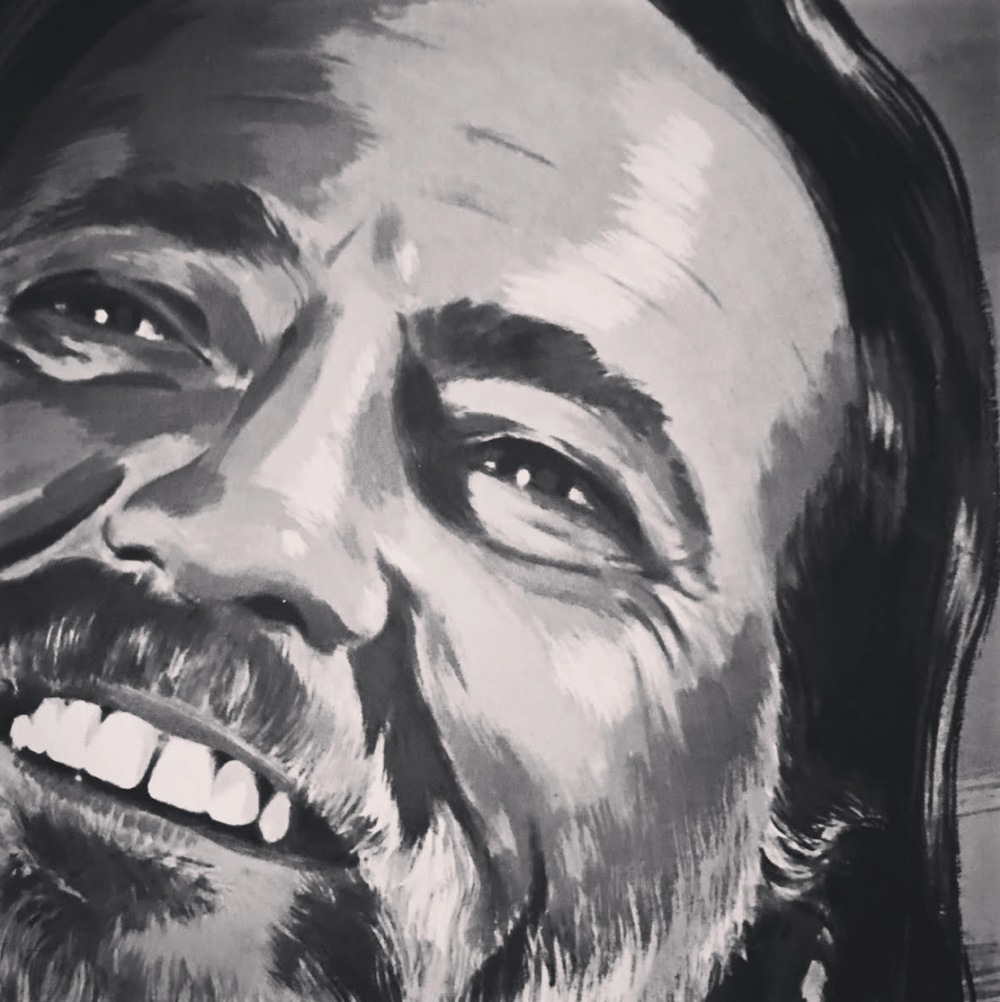 The hotel was all comfort and luxury. Not one, not two, but three grinning staffers greeted me at the counter.
"Honeymoon suite, honey?" asked the first when she found my reservation. "We'll get y'all checked in right quick."
"No chance you have a different room available?"
"Aw, that package is non-refundable, sweetie," said the second, placing two manicured hands on the counter. "But that room is gorgeous, I'm not even lyin'."
The third one stayed silent. Yankee in disguise, I thought.
They summoned yet another staffer to escort me upstairs — a young man this time, with shoulders overtaking his neck. We nodded to each other as the elevator doors closed, again when they opened. Silent walk to the very end of the hallway, followed by an awkward minute while I tried to find something less than a ten dollar bill. Fuck it, I thought, handing it over.
"You're very welcome, sir," said the young man, showing no trace of an accent.
Walked through the open adjoining rooms, taking stock. Windows overlooking Austin. A sprawling white couch bookended with flowers and fresh fruit. Jacuzzi tub. A large, cushy bed covered in rose petals.
I changed into shorts and sneakers and hightailed it out of there.
Stopped at the counter, secretly hoping to uncover inconsistencies in the staffers' drawl. "Hey," I said, "So I'm going to see Willie Nelson tomorrow night —"
"Gawd, isn't he turrific?!" exclaimed the first.
"Y'all have tickets already?" asked the second. "Or are ya fixin' tuh buy some?"
The third awaited my reply.
"I have them," I said. "I was just wondering if you knew where I could find some music tonight?"
The next few minutes were spent fielding recommendations. Boiled down, they amounted to walking around a cluster of nearby streets and popping in wherever sounded "nice at the time."
I braved the afternoon sun. The heat went from novelty to oppression. Screw it, I thought, grinning at the cloudless sky. May I be a lizard on a rock.
The epicenter of music turned out to be a dirty stretch of blacktop. Druggies and drunkards wasted no time asking for money. I about-faced. Returned to the main drag. Night would fall soon enough.
I spotted the theater for Austin City Limits, and down the block the statue of the Willie Nelson. What the hell. I climbed up next to him, posing as though we were jamming. Locked eyes with a passerby for the thrill of it. Slipped into an air-conditioned restaurant with big block letters advertising queso. Struck up a conversation with the waiter regarding their in-house recipe. He all but indicated that Velveeta was the root of all things wonderful.
An oversized mortar bowl was set before me, brimming with thick melted cheese and chili peppers. I lost multiple chips in my first attempt for a bite. Finally succeeded. The walls could have fallen in on me and I would've died a happy man.
Add to the mix the greatest margarita I'd ever imbibed and brisket so decadent it was criminal, I all but resolved to relive every moment of this trip with Kitty whenever it became possible.
Back into the heat, where streetside music was starting. I watched a killer guitarist rip into howling blues standards, gruff face glistening with sweat. I ate migas tacos from a truck. Glanced from family to family, certain that somehow Devon and I would cross paths again.
Branches lent cover to a makeshift amphitheater. A quartet strummed a slow country melody while their female vocalist pierced the heavens. Couples swayed on benches, recalling my once-upon-a-time sets playing the campus coffeehouse, when I'd pour my heart into a song and watch the night's romances take shape before my eyes.
All at once, I felt old and alone, missing my wife, missing the community and possibility that came with being a student. I searched yet again for Devon, wondering why I was so eager to share another conversation with the boy.
For the longest time, I'd thought music would hold center stage in my life. No matter how the money came, it would be there. When I met Kitty, the dream changed. Every moment pursuing music was a moment away from her. I lay awake at night holding her — she always fell asleep first — picturing all the places we would travel together, the little home we'd create, her hands someday cradling our child, picking up a guitar and softly serenading them both.
***
Under nightfall, the dirty stretch became rock central. Bars, restaurants, any place with a back corner or patio transformed into a venue. I wandered from excellent set to excellent set, unsure why I left each time the performers really got going.
Beer was had. The thick air pulsed. My peripheral vision fell away.
Landed at a tavern that specialized in line dancing. Hung by the bar for a while. Drank the namesake lager of this Lone Star State. Whatever piss beer I'd been expecting, it proved to be easy, delicious drinking. Never before had I wanted to drive a pickup truck out into the middle of the desert with nothing but a cooler of beer and a shotgun, but cold drinks on a hot night worked wonders.
I nursed my beer by the dance floor, watching good ol' boys woo women of all ages. Perhaps it was the drunk, perhaps it was reality, but before long the syncopated stomping had me in a trance.
A woman emerged from the action and settled beside me to catch her breath. Close enough that I could smell her hairspray.
Belt buckle, boots, and all, she embodied every cliche a Northerner such as myself might have harbored about Texan women. Her skin was tan, her lips were red, her foundation was caked on. Regardless, I snuck glances.
The houseband wound its song to a close. The line dancers clapped. A backing guitarist stepped his way to the front of the stage. He had an indiscriminate beard and paunch belly that nearly met across his too-small tee-shirt. He was around my age. My fascination with the woman vanished in a moment of unmitigated disdain. What right did this guy have to be on that stage?
The woman edged close enough that the backs of our hands touched. We stayed looking forward. It was the most erotic, exhilarating connection I'd experienced in months.
The guitarist counted down, then laid siege to our ears — a blues-country-rock riff that zipped in unexpected directions, pivoting on a whim, climbing ever higher. The band kicked in, lending their full support.
I hated them all. This was not how the world was supposed to work. The guitarist was too old to be a prodigy, too young to be a veteran. If he could play with this kind of passion, what was I doing?
The audience cheered. The woman whistled a bright, sharp C-note, two fingers penetrating her lips.
She turned to me, mouth curling into a smile. The breath caught in my throat. How easy would it be to cheat and get away with it? Halfway across the country. No witnesses. Didn't I deserve one night with someone who saw me?
"No," I said, with such force that she actually stepped back.
I made for the exit, pushing through Texans so Texan I was sure I must be hallucinating.
Outside, I sucked at the dry air below the venue's boot-shaped sign.
Slow motion, stumbling back to the hotel, tasting beer in reverse, tasting shame for what I had considered.
At some point, I vomited in the dirt. It was a city lacking in pavement.
[To be continued…]
—
This piece appears as part of a
serialized fiction experiment
by Nathaniel Kressen for At Large magazine. New installments are published weekly, each based around a different liquor.
Nathaniel Kressen is the author of two novels —
Dahlia Cassandra
(named Best of 2016 Fiction by Entropy & Luna Luna Magazine) and
Concrete Fever
(Bestseller, Strand Book Store) — as well as the co-founder of Second Skin Books and the leader of the Greenpoint Writers Group.
He was commissioned by At Large magazine to publish his third novel in serialization
—
now available, with new chapters publishing weekly
—
titled
My Life on Rye
. And, as one half of the wife-and-husband team Grackle + Pigeon, he'll be publishing a tome for modern living this fall
—
Blanket Fort: Growing Up Is Optional
(HarperCollins/Morrow Gift). You can find his work at nathanielkressen.com.