Hudson Manhattan Rye Whiskey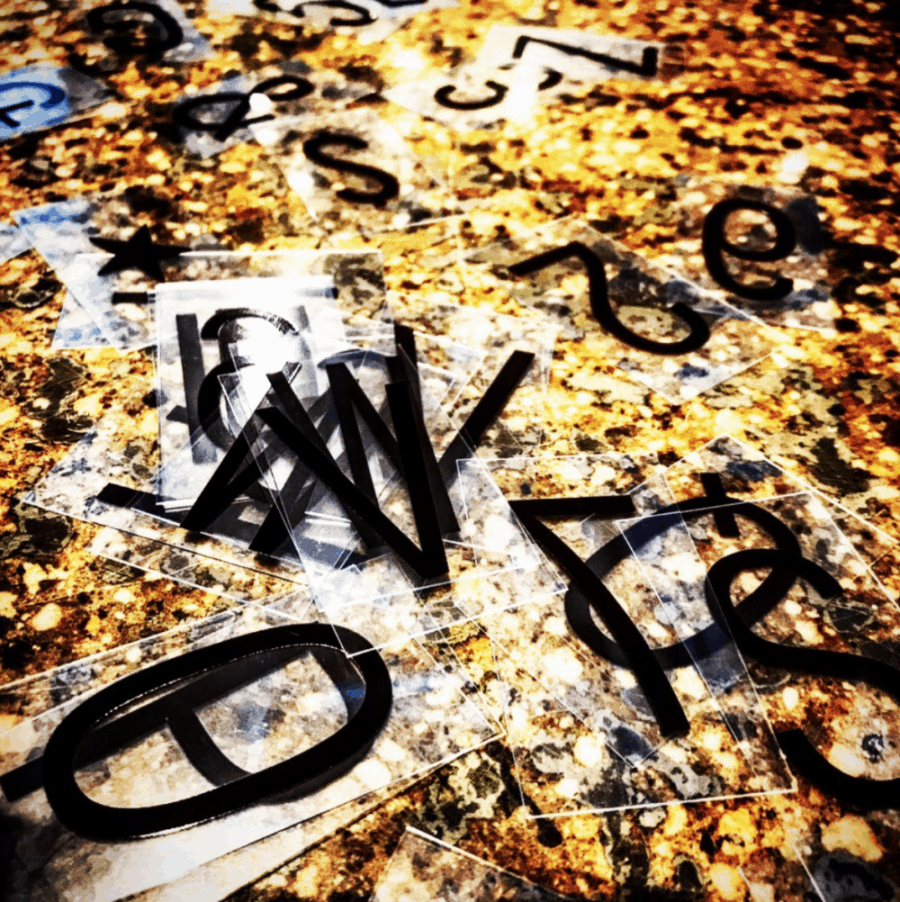 Monday is a bank holiday. Tuesday, I work from home. Wednesday, I maneuver through the office like a dog slipping the catcher.
Thursday, Conor finds me in the employee dining room. He sits without asking  — heedless grin on his face — and announces that we're heading back to Dublin.
"Great," I say, sans enthusiasm. "When?"
In the matter of days, he replies, adding, "Heading to the airport meself, couple shakes. Owe Aoife a bit of fun."
Don't bring up his wife. Don't bring up his "heartache" over the divorce. "What should I prepare?"
"This and that. Fran's got details."
"Okay," I say. "Was there anything else?"
He eats a fry off my plate. "Got yer toothbrush? Come with like."
"Sadly, not."
"Cop on. Sure she'll find a willing ride for yeh." He eats another. "Take yer mind off."
"What would I take my mind off?" I ask, circling an arm around my plate.
He glances at the adjacent table, where two interns gorge their meal for the day. "Not with that wan, other night?"
"When do the meetings start?"
"Mess of tits and logic, she," he says. "Not a good fit for yeh."
"When do they start?" I ask, louder.
He folds the napkin he stole. Lays it on the table.
***
Garment bag: Suit jackets and slacks. Starched shirts. Ties.
Suitcase: Files and papers. Company laptop. Toothbrush. Deodorant. Shaving kit and razor. Socks, with antiseptic patterns. Shoes, shined to the point of smelling chemical. Light-colored undershirts, stained at the pits. Underwear, dark-colored for a reason. Solitary tee-shirt, in case fun should befall me.
Traffic on the expressway. I catch myself fantasizing about missing the flight, Conor trying to handle meetings on his own. When's the last time he saw a balance sheet — master of the universe that he is?
Business class check-in: a breeze. Treated like royalty without doing anything to deserve it.
Expedited security. My father calls just as I hand everything over. Rotating machine scans my bones. Otherside, no voicemail. If it were an emergency, he would have left one.
Business lounge. Free booze. Shitty snacks.
Planes take off out the window.
Jameson is just not cutting it. Need some fire to wash the taste from my mouth.
I search for an analog spot to let my mind wander but every last surface is covered in tablets. These faux smart devices offer moronic games as well as the guarantee that no one in this terminal will look at anyone else in this terminal. I track down my gate and take a stool at the bar opposite. The bartender is incapable of taking my order, or so she tells me. I'm instructed to use the tablet instead.
My eyes land on something worth a damn. Tap-tap. A double of Hudson Manhattan Rye Whiskey, here we go. A receipt machine beeps and the bartender answers. I watch her exhaust the bottle on the shelf, open a new one. When she delivers my glass, I venture a word between us two breathing life-forms. Might I take a look at the bottle you just finished? She eyes me as though worried I'm going to follow her home, then seems to remember that none of her airport patrons are long for this city. She hands me the short, squat bottle and I read the origin story on the back.
Picture your profession being outlawed on a national scale. The thing you work tirelessly at, the thing your family's brought into the world for generations. Swoop and a cross: Prohibition. Years pass. The country's leaders come to their senses — yet, for some reason, local officials stand firm. Decades lost to puritanical bullshit. Then, the new era arrives, and in steps Hudson Distillery to resurrect a culture. "The first true whiskey to be made in New York for over 80 years."
Thus inspired, I sip. Tree bark, soil, and honey. Fire, where once there was nought.
An automated voice calls out one destination, then another. Scratch that — these are people talking. The identity's been trained out of them.
"Not a cog," Conor assured me. Something special. So I thought.
Dublin gets announced. Doors open. Preferred customers enter first.
Side of fries. I'm approaching too drunk to fly. I may have tap-tapped a second time. There may be four servings in my system.
Threesome for money, boss? Class move. Truly.
General boarding now.
A song plays through the terminal. A favorite of my father's. He would sing it in the shower, impeccable falsetto. One of those moments when you wonder how your father isn't a bigger deal.
Final call.
Is this song a sign? I withdraw my pseudo-smart phone and tap-tap my father's number. No answer.
I dial Esther. Again, no answer.
Conor. The beautiful motherfucker. I've depended on our friendship more than I care to admit.
People shuffle about, flying all over the world. Tallahassee. Tunisia. What earns these destinations their spot on the proverbial flight map? Is it money men like myself, pulling the strings, selling authentic experience?
My gate now reads St. Louis. I'm fairly certain there won't be billions in assets awaiting our firm in St. Louis.
Rising from this stool is difficult.
Check at the gate, check-check elsewhere. No remaining flights to Dublin for the day. I reclaim my stool, resist tap-tapping another time, and think over an excuse for Conor.
I call Esther. I call my father. In this world of connectivity, I am connected to nothing.
Sober up.
Reykjavik. Rhode Island. Russia.
Think.
Atlanta. Alaska. Argentina.
What, in this moment, matters?
Morocco. Michigan. Mt. St. Helen's.
I grab my carry on and bid farewell to my bags now crossing the ocean.
Twenty or so minutes finds me an Air Tram ride away, subtly reeking of alcohol while renting a car.
"Would you like to get the insurance?"
"No."
Alright, Dad. Here we go.
I bid farewell to Queens then Brooklyn, coast through the bowels of Staten Island to the swamps of New Jersey. Home smells familiar. Home smells good.
My phone lights up, it's Esther. I tap-tap acceptance and cradle the device to my head. I say, "I was trying to call."
She says, "I need to not see you anymore."
A Hummer starts to merge, I speed out of its blindspot. "I thought we were past this."
"It's not… this isn't healthy."
"What isn't?" I ask, stepping on the gas. "Caring?"
"Please don't make this harder."
I see too late that there's a cop parked in the median. I brake and lean my phone out of sight — only a fool would believe me. "One second, okay?"
"Goodbye," she says, barely audible.
"I'm going to find an exit."
No reply.
"Are you still there?"
Gone.
I pull off the first exit I come to, checking my mirrors obsessively. Signs point me toward civilization. Gas stations and fast food, that is. I turn the other direction. Before long, I'm surrounded by fields and cows, an industrial milk factory just over the trees. I park and pace the dirt.
"Pick up," I say, knuckling a wooden fence. Someone's left a gallon of milk on the side of the road.
After five times calling, she does, but doesn't say a word. The ringing's replaced with her breath.
"Listen," I say. "I just walked away from something my boss needed me for and there's probably going to be hell to pay."
Nothing.
"But that's alright. Because part of it was the other night and part of it was self-preservation."
A non-silence, shared between us.
"I have not cared about things for longer than it's healthy," I say. "But I care about this. And I think we owe it to each other to at least give it a try. Without my boss there, this time."
A choking whimper. A soft laugh.
"So I'm asking you. I'm asking for what I want. Will you try with me?"
A bird takes off from the ground and flaps past, straining higher and higher. Beyond it, a plane disappears into the clouds. In less than an hour, I could make it back to the city.
In a near whisper, Esther asks, "Will you let me see you play?"
—
This piece appears as part of a
serialized fiction experiment
by Nathaniel Kressen for At Large magazine. New installments are published weekly, each based around a different liquor.
Nathaniel Kressen is the author of two novels —
Dahlia Cassandra
(named Best of 2016 Fiction by Entropy & Luna Luna Magazine) and
Concrete Fever
(Bestseller, Strand Book Store) — as well as the co-founder of Second Skin Books and the leader of the Greenpoint Writers Group.
He was commissioned by At Large magazine to publish his third novel in serialization
—
now available, with new chapters publishing weekly
—
titled
My Life on Rye
. And, as one half of the wife-and-husband team Grackle + Pigeon, he recently published the perfect gift for the young and young at heart with
Blanket Fort: Growing Up Is Optional
(HarperCollins/Morrow Gift). You can find his work at nathanielkressen.com.