Lamborghini's bid for change is a continuing legacy
New Global CMO Katia Bassi is helping to rev the car legend from innovation to interaction 
Photos courtesy Lamborghini
There's no difference.
Katia Bassi, Lamborghini's new Global CMO, wants to make sure I understand that nothing has changed within the culture of the legendary car company since she's come aboard as the first female member of the Lamborghini board. All of the recent advances within the fifty-five-year old manufacturer, Bassi insists, do not signal a shift, but in fact, a continuation of Ferruccio Lamborghini's legacy, which began in 1963. And if visitors to the inaugural Lamborghini Lounge in the Upper East Side need any reminders, they are hit with it upon walking through the doors: "I wanted this car just for me. It was always a dream and must remain a dream."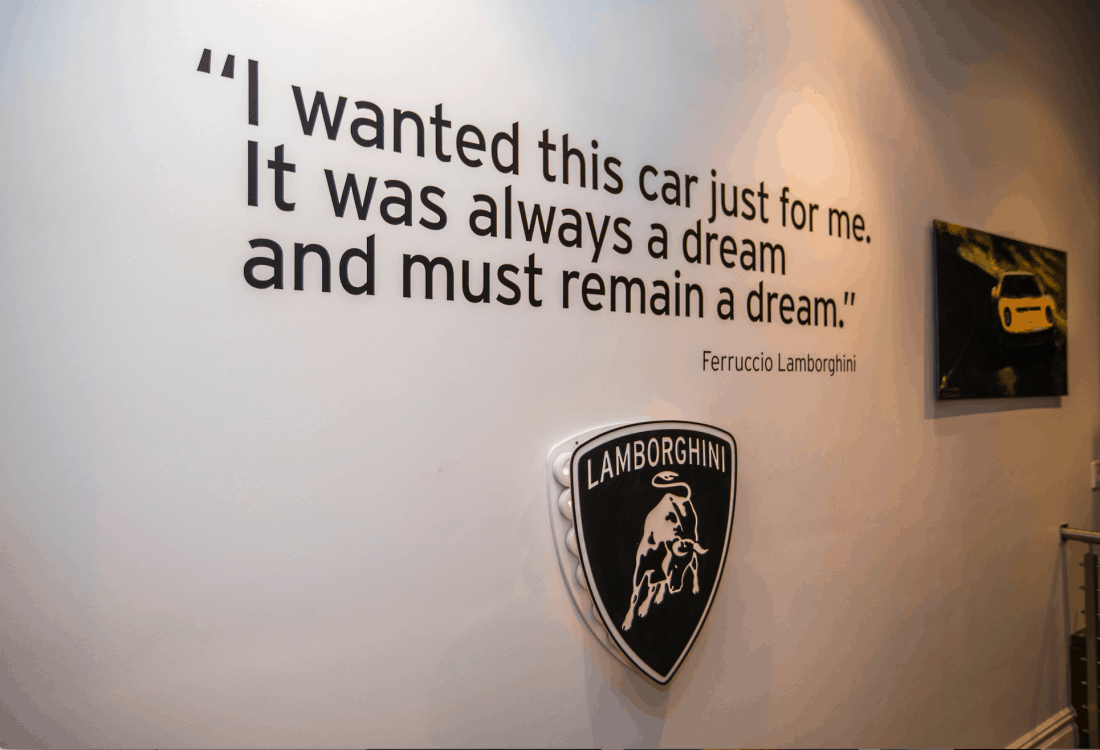 Yet Ferruccio's prophetic words belie the very tangible reality of Lamborghini's innovative production throughout the decades—its continuous series of dream cars—but also the company's emphasis on building a community, reaching out in other sectors of culture to help foster environmental and biomedical research in its collaboration with the Houston Methodist Research Institute, as well as opening its doors last November to clientele by inviting them into this intimate space, a home complete with a personal chef and a projection room for screenings and interactive presentations and entertainment.
"We are maybe not the best," Bassi suggests, as she leads me on a tour through the lounge, "but we are different." And her graceful modesty almost overshadows the fact that Lamborghini is taking a different approach, but one that actually continues a project that has been thirty years in the making.
Back in 1986, Lamborghini unveiled the Lamborghini LM002—part of its eventual series of "Lambo Rambos." At the time, no one knew what to do with a high-performing, hand-build sports utility vehicle. As it so often is, Lamborghini was way ahead of its time. But today, the company sees an opportunity with its Urus, "the first Super Sport Utility Vehicle," as my press kit suggests, not only to get closer to the female market, but in asking the motor-industry's oft-forgotten question: What do women want?—hoping to foster a dialogue in which women give back their own ideas. In this dialogue, Lamborghini wants to remain as all-inconclusive as it always has been, while continuing to perform at the cutting-edge of not just cars, but also culture.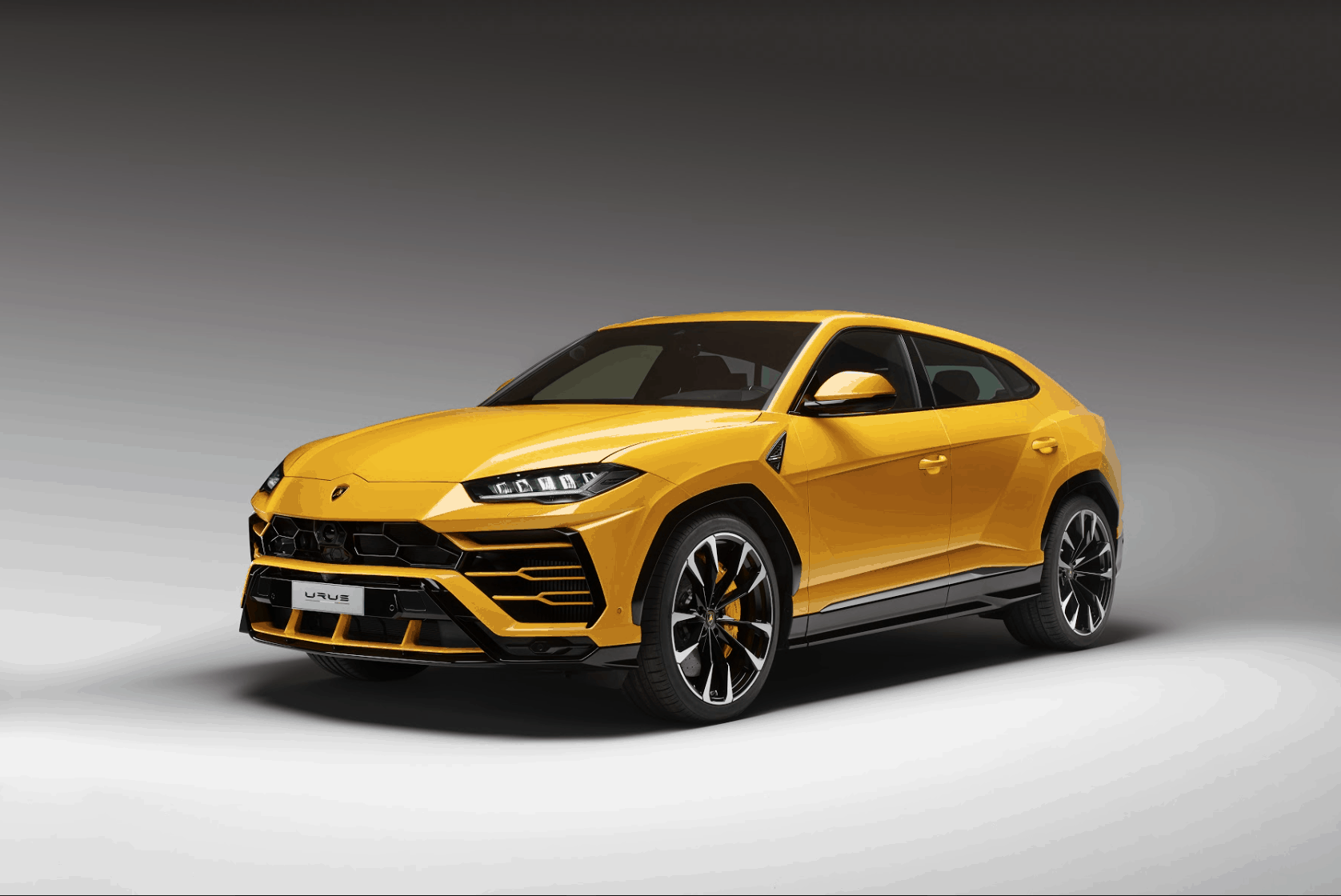 "This is not a protest," Bassi explains to me with a smile, after I reference the #metoo movement and before she takes me into the screening room, where footage of the Urus, set to debut for consumers in North America later this fall, replays on a loop. "This is a celebration."
And inside the Lamborghini Lounge, guests are offered a very specific form of celebration.
"Behind the company there are people," Bassi says. "And behind this space, too, are the people who make it."
What Bassi is referring to is not just people like Chef Andrea Zannin, who had served me a delicious mound of aged pecorino moments earlier, but Lamborghini's customers: all of the people who are invited into this home and who are also invited—and encouraged—to evolve the space through offering feedback.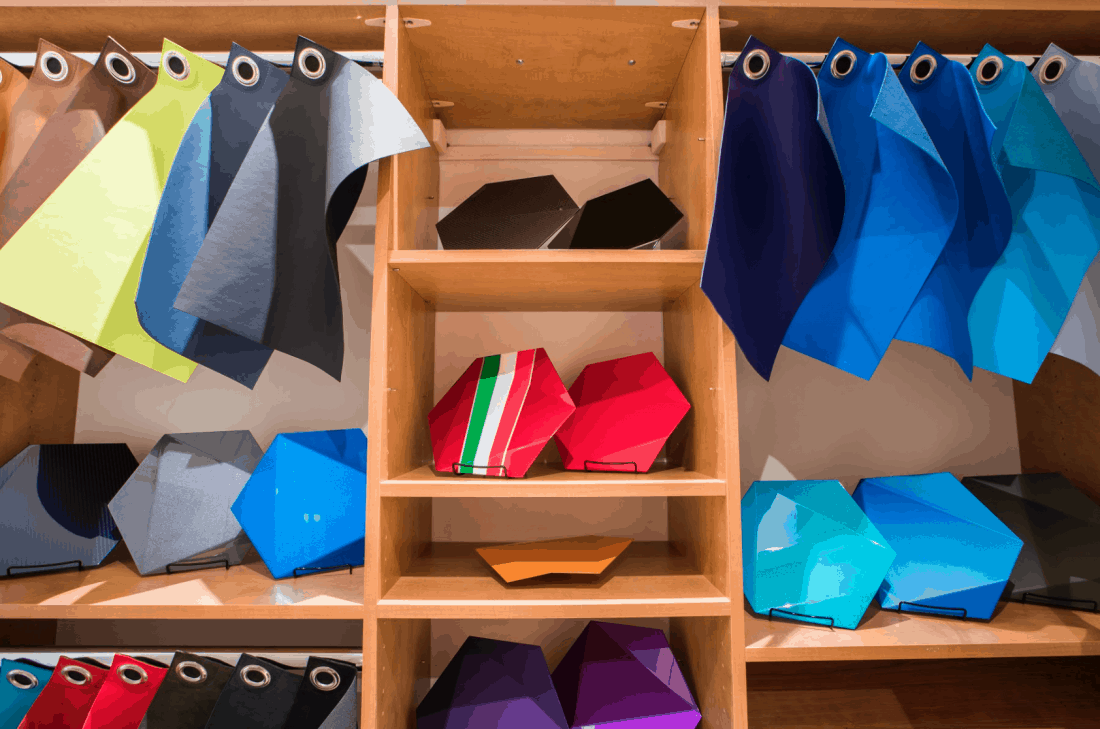 Everything, in fact, becomes a tangible, tactile feedback loop inside the Lamborghini Lounge. "People should be able to feel things before they buy them," Bassi explains, as I brush my hand against different cloths and various types of leather. In the Ad Personam area, clients can customize their vehicle while enjoying a glass of wine in furnishings exclusively designed by Karim Rashid. Taste, touch, and the undeniable visual appeal of the Lamborghini aesthetic might have always been the hallmark of the company, but today, the opportunity to collaborate and truly open the doors, moving from innovation to interaction, has ultimately transformed Ferrucio's long-ago dream into a living reality.