Love, Cecil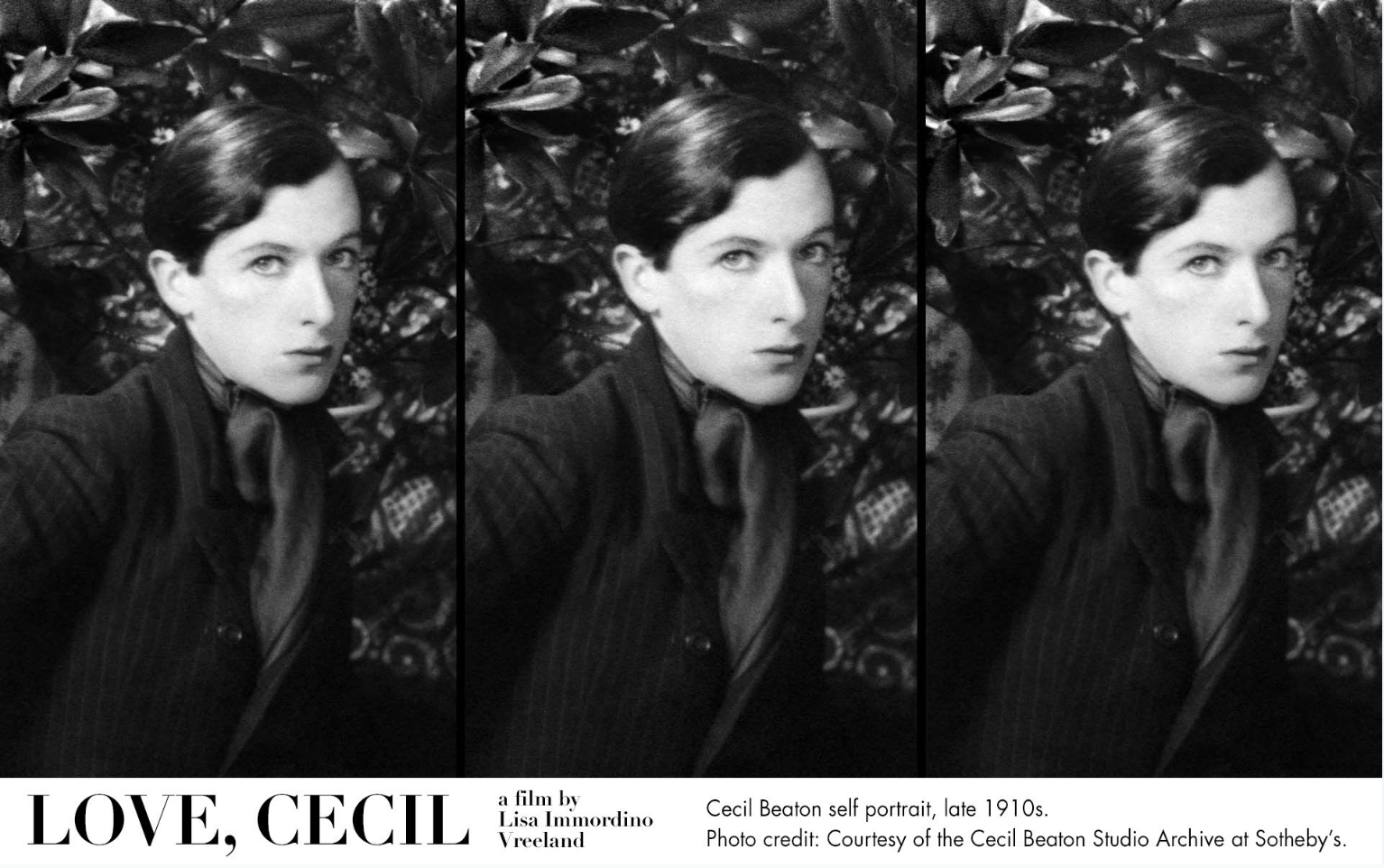 For a fellow who claims to have never read a book before the age of 18, not passed his graduation exams at Cambridge University and not have a clear sense of direction, Cecil Beaton left an indelible imprint on American and British culture. Though he may have been a "dud" of a student, Beaton was a self-taught photographer constantly in search of beauty. It would be easy to ascribe words like gifted and prodigious to Beaton, but I think if he was still alive he'd find those descriptors to be offensive. A self-proclaimed "homosexualist" when being a homosexual was illegal, Beaton wanted more than anything not to love men. Yet, he was not full of hatred and self-loathing. There wouldn't be much fun in watching  Love, Cecil, a ninety-nine-minute documentary about a guy who took a bunch of pictures, kept meticulous diaries and designed the costumes and sets for two of the most beloved Hollywood musicals, if he was one-dimensional.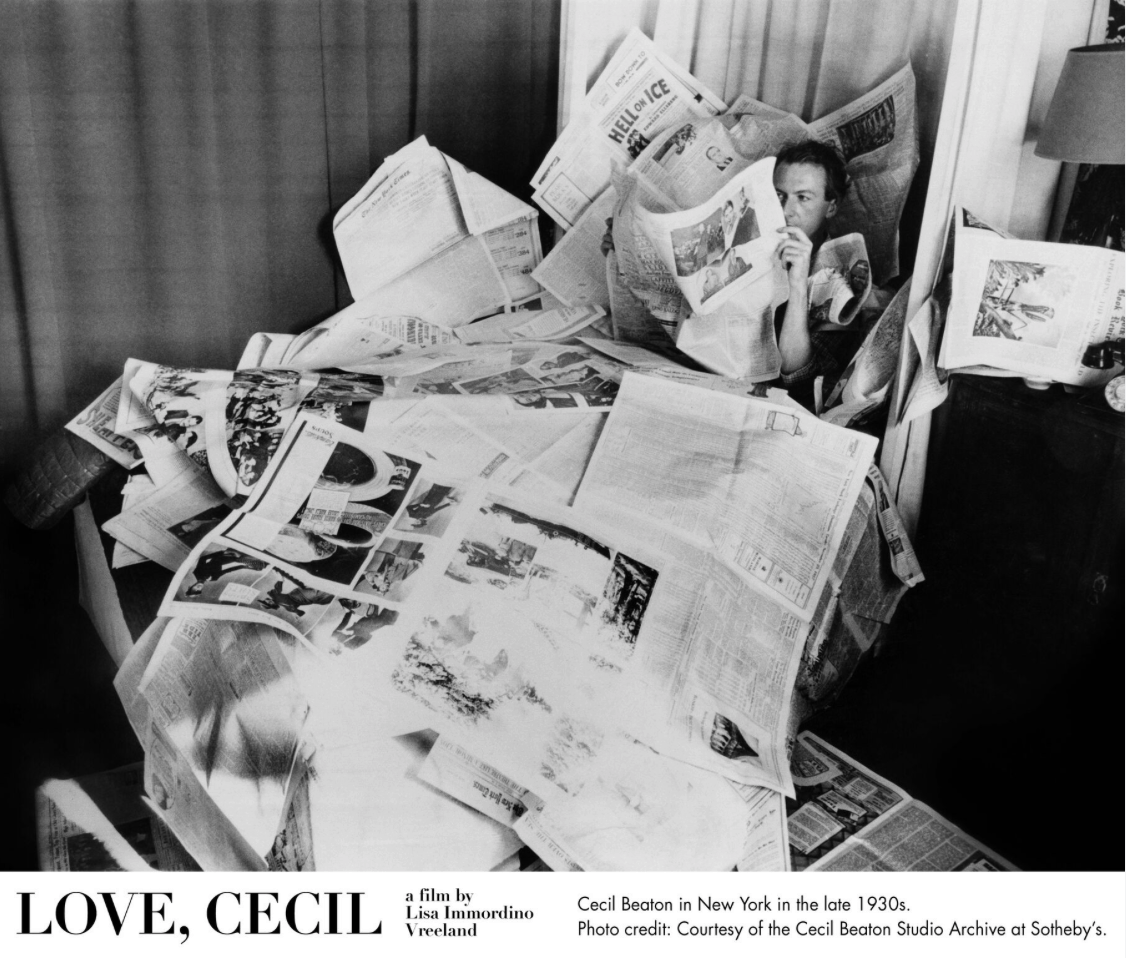 Director Lisa Immordino Vreeland splices archival footage and photographs with voice over of Beaton's published diaries to imprint his legacy as an inimitable creative influence. Look at My Fair Lady, the costumes, the sets, all of the details down to the 1960s winged eyeliner made the film not only merit Beaton an Oscar® but proved that a period piece could go outside the period, borrow from other eras and build a world where Eliza Doolittle could be dressed up, given some elocution lessons and make us all believe by George "the rain in Spain stays mainly in the plain." Though largely a love letter to Beaton's memory Vreeland does not shy away from some of his darker professional moments. For reasons seemingly inexplicable to even Beaton, he included an unfortunate illustration in the February 1938 version of Vogue Magazine that included in almost microscopic print, the word kike that set off a shitstorm derailing his career for almost two years. Condé Nast ordered the pulping of 130,000copies, fires the famed photographer and illustrator and Beaton goes slinking back to England.
Almost like a fairy tale, Beaton and his career are rescued by the Queen when he is summoned to the palace to photograph the royal family. It is difficult to imagine anyone becoming intimate with the royal family. Beaton who was English to the core and understood his place in society managed to capture a side of the family that had previously been unseen at a time leading up to WWII that was critical for England to feel unified.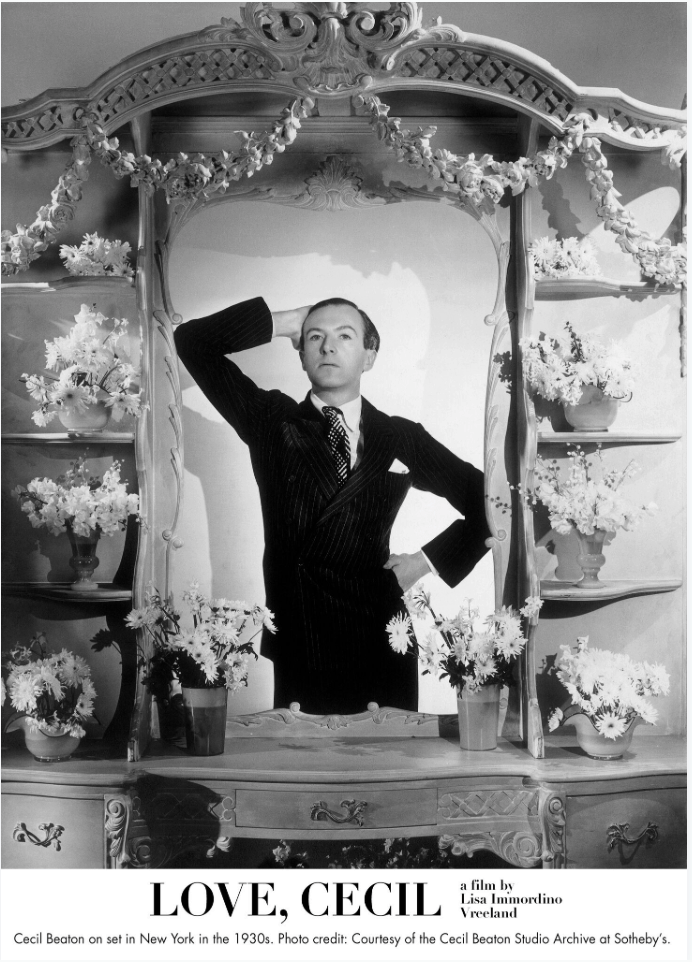 As WWII strikes England with the blitz, Beaton who is described as "a sugar coated candied almond, soft on the outside but a hard nut on the inside" goes from war zone to war zone photographing the people and destruction of the war in such a way that no other photographer could. Beaton even survives a serious plane crash, walks away from the wreckage and boards another plane. He managed to find exquisiteness in the unimaginable horrors of war. Perhaps it was his never-ending quest for beauty that drove him to always demand more from himself. What makes Beaton so relatable is that like most of us, he wanted what he couldn't have. He wanted to be straight, but he was gay. He wanted the man he loved to love him back but instead he loved his best friend. He wanted Greta Garbo to be the love of his life but instead got to photograph her, publish her pictures in vogue, nearly destroy their relationship, beg her to marry him and be rejected.
In 1974 a debilitating stroke ended Beaton's career. Six years later the death of his beloved cat of 17 years Timothy ended his life a week later.
99 mins. A Zeitgeist Films release in association with Kino Lorber
Now playing Film Society of Lincoln Center