Theo Croker Shepherds a Jazz Legacy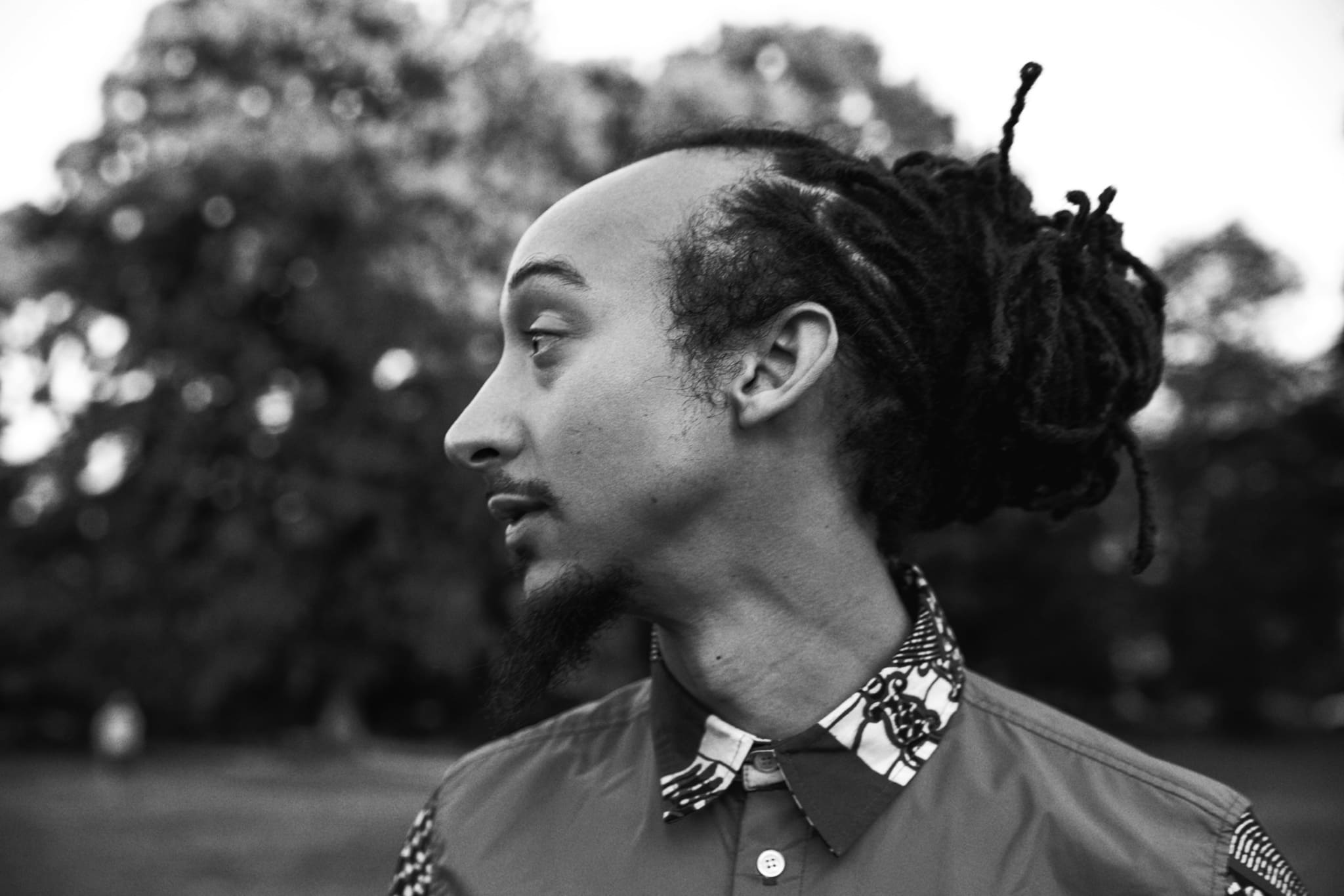 Theo Croker looks like his grandfather, Doc Cheatham, the famed trumpeter whose legacy spanned nearly eight decades of the 20th century. You can see Doc in Theo's face, behind the Van Dyke facial hair and under his tied-back dreadlocks.
The 31-year-old Theo is touring his fourth album, Escape Velocity, released in May. The tour gives him a frequency of performances that jazz musicians can't find anymore in New York (where he resides). It's the kind of consistency he had during his residency at the House of Blues in Shanghai, where he lived on-and-off for seven years. The packed crowd at Brooklyn's "Soul in the Horn" summer music series practically begs for a Croker residency, because behind the brass, he also sounds just as polished as his grandfather.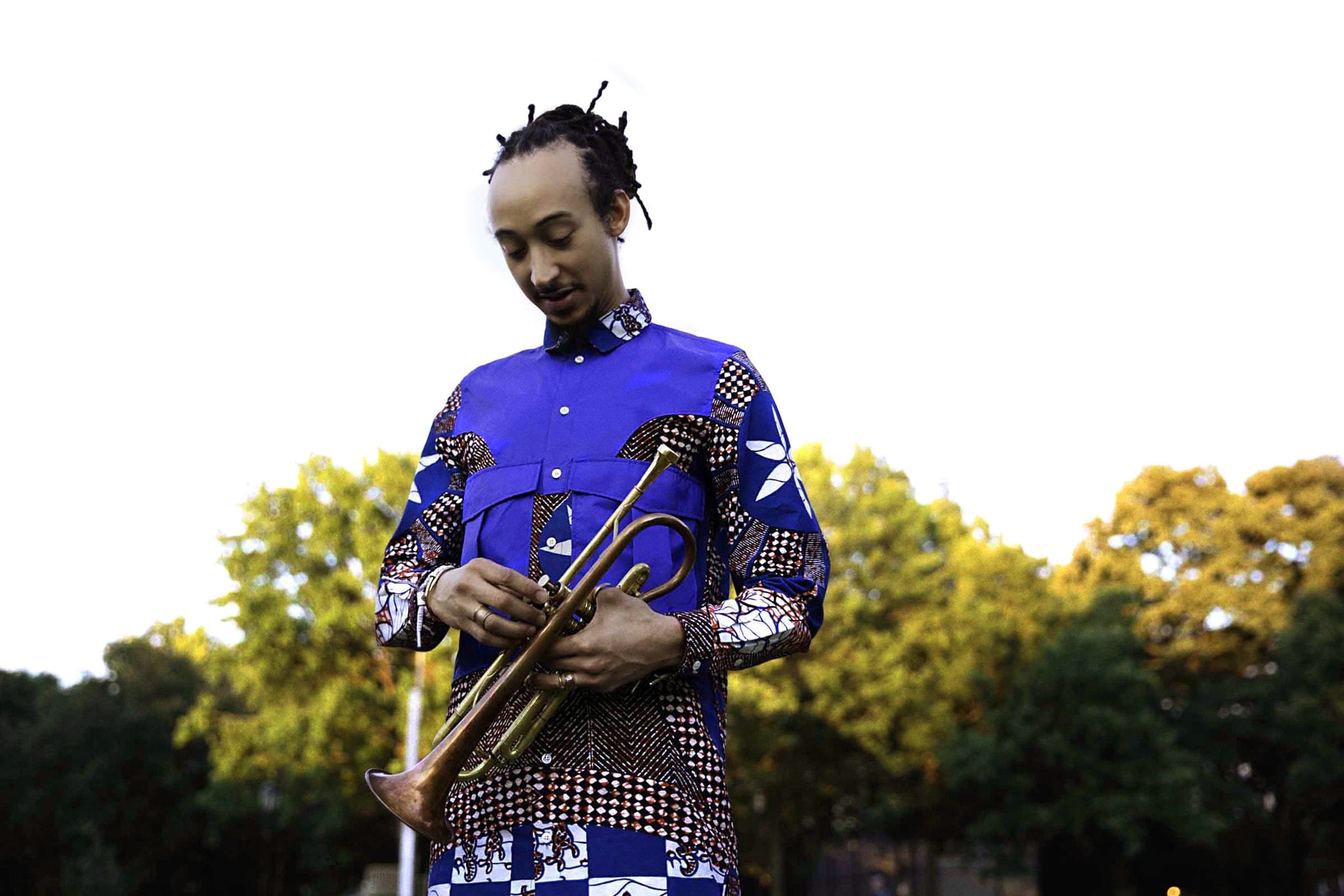 Adam Hurley: Your new album Escape Velocity is your second production on Dee Dee Bridgewater's label. How did you and Dee Dee meet?
Theo Croker: I was three or four years into living in Shanghai. One night I heard that Dee Dee was coming and playing in the big band so I called the director of the festival and said I wanted to be in the band. We met at the rehearsal. She asked me who was my kin, since I have a look, and I told her my grandfather is Doc Cheatham, and she's like, "Oh shit, I see it. You've got the same face, take me to dinner!"
We hung out, I took her around to a couple of the music clubs the day after we did a show together. She came back again later and did a show with Herbie Hancock. I coerced her to come out with me to see this fusion band I was playing in, and she sat in. After that show she said, "I'd like to offer you a production deal."
How do most modern jazz musicians get their start these days?
All the great masters we looked up to performed five or six nights a week for months at a time at clubs, and that's how they got to play together. That's what I was doing in Shanghai. The elders like Tootie Heath, Marcus Belgrave and Donald Byrd were telling me to go there and perform that much, [because] that's what I needed.
I don't know how the next generation is gonna figure it out. Those opportunities still exist, but not in New York City. To play six nights a week for months at a time… there are so many people that will play for pennies, why would a club do that? If they did, man, that would actually be contributing to nurturing the next generation and current generation of musical geniuses.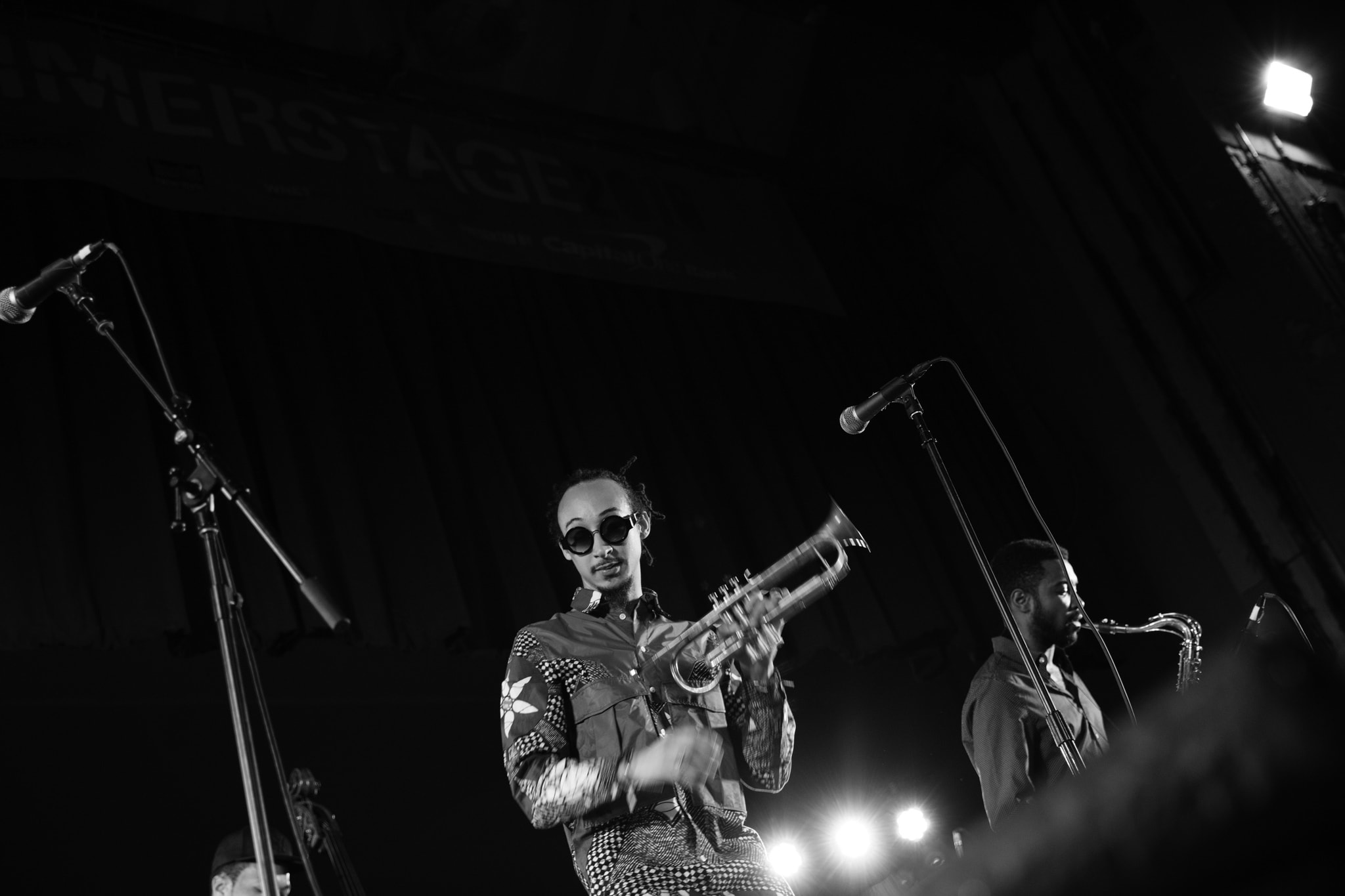 In what way has your grandfather's legacy impacted your interest in music?
My family never pressured me, but they supported the hell out of me doing it…One day I came home and was like I wanna play trumpet. I was 10, and a year later [in 1997] he passed away. When I started playing, I realized that my grandfather is this legendary trumpet player. [He had always been] this old man wearing a suit and ties, who was playing very melodic, pretty music. It wasn't bombastic and wild and crazy, so it wasn't what I was into as a child. But then when I started to mature, I realized he represented 80 years of history; he's somebody that could have done the entire Ken Burns documentary [on jazz music], up to the 70s, because he was there…[not] just somebody who read it in a book."
On this new album, you've got the politically charged We Can't Breathe followed by It's Gonna Be Alright, two songs that comment on current tensions in America. In what ways do you feel responsible, as an artist, to address important topics like racial tension?
As an American citizen, even if I don't always live in America, and as a person of color, and as a person who strongly believes that mankind is one consciousness that belongs to a higher power… [I believe] to ignore the oppression of any group or type or sect for any reason is completely against ourselves. It's my job to express what's happening artistically. It gives people the avenue to let out their angst or oppression. If there was never hip-hop, what would America be like? What would oppressed people of color in America have done? What would have been their outlet? With the commercialization of hip-hop, you know it worked. As soon as they turn it into a product, you know that, socially, it worked.
Croker's latest album, Escape Velocity, is out now.