Power Hour
Having taken Hollywood by storm, Keith Powers shows no signs of stopping now

Written by Joseph Akel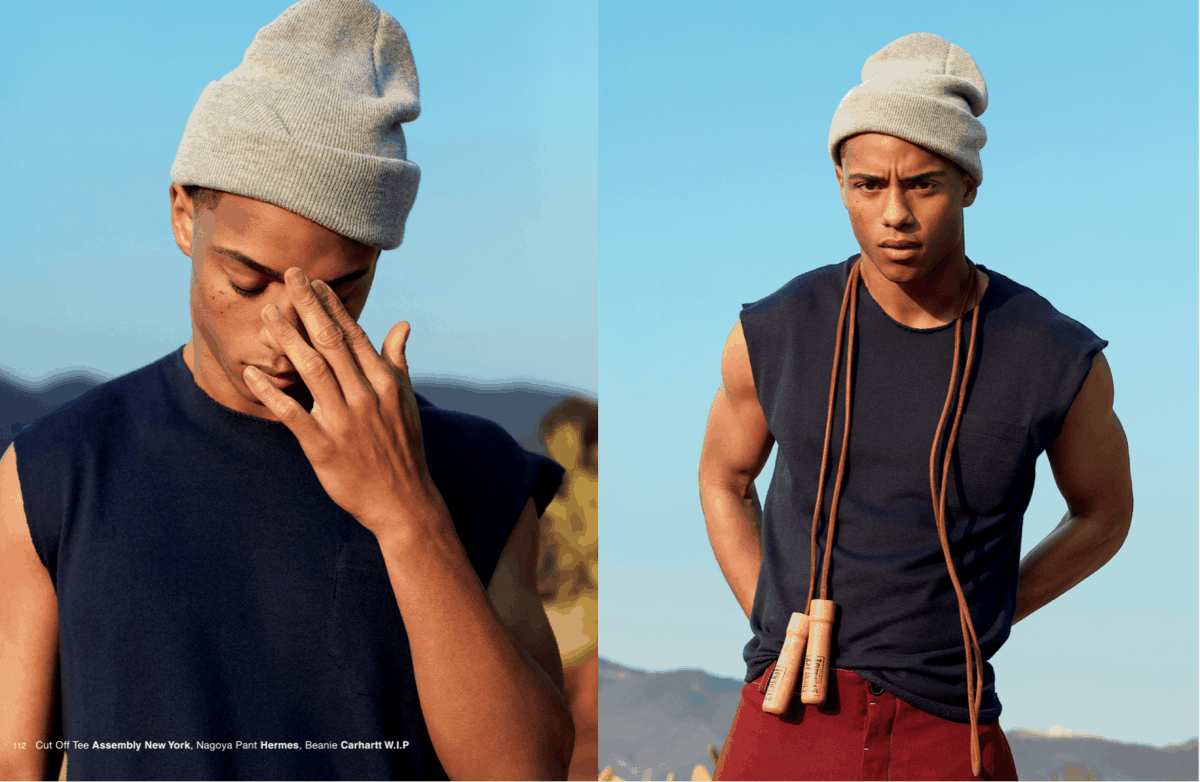 Cut Off T-shirt Assembly New York Nagoya Pant Beanie Carhartt W.I.P 
For actor Keith Powers, the most important thing in life is to have a little love in it. A former model who hails from Sacramento, Powers has one of those infectious, happy-go-lucky attitudes towards everything that immediately diffuses any worries and leaves you feeling like you've just hung out with a dear friend—albeit your highly successful one. After his break out role in the 2015 Dr. Dre biopic, Straight Outta Compton, where he played the iconic rapper's younger brother, Powers has gone on to star in some of today's most popular series, including The New Edition Story and Famous in Love.  But for all his success, the 26-year-old actor is all about keeping a solid grasp on the real world.
Joseph Akel Let's talk about Straight Outta Compton, a movie in which you played Dr. Dre's younger brother, Tyree Clayton. What did the role mean to you?Keith Powers It came at a really big time, especially in the context of Black Lives Matter. For me, as an actor, it put a lot of things in perspective, especially when you think that all the stuff we examined in Straight Outta Compton is still happening today. Also, Straight Outta Compton launched a lot of people's careers.
JA Did you feel that effect?
KP Yeah, it launched me. It helped me get the role of Ronnie in New Edition Story.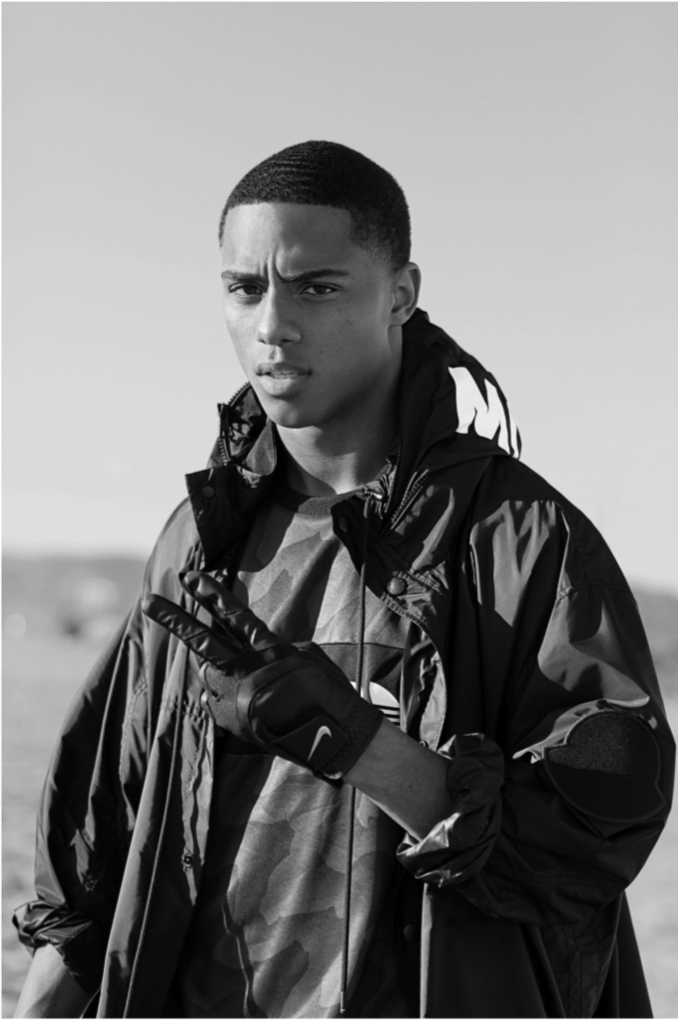 "Greg" Jacket Moncler Twist Collection T-shirt, Joggers & NMD_CS2 Adidas Original Glove Nike
JA What was it like working with Dr. Dre on Straight Outta Compton?
KP He was on set every day. For me, what was most important in my role was that Dre's family respected the film. If that didn't happen, then it didn't matter.
JA If you could have a superpower, what would it be?
KP If I had a superpower it would be to heal others.  I would want to heal people, whether emotionally, physically, or mentally—I'd want to heal people forever.
JA Wow, man, that's really kinda beautiful. So much more profound than the answer I gave, to the question. Let me ask you this, if you could meet one person who is no longer alive, who would that be.
KP That's a tough one. I'd say Tupac. Tupac is such an interesting person to me, aside from his rap music. He was such a deep, intellectual individual. The thug side is not really him. I'd want to pick his brain, just sit, talk and chop it up over some chicken and fries. I wish I could ask him what he feels about social media today or ask him how he feels about music.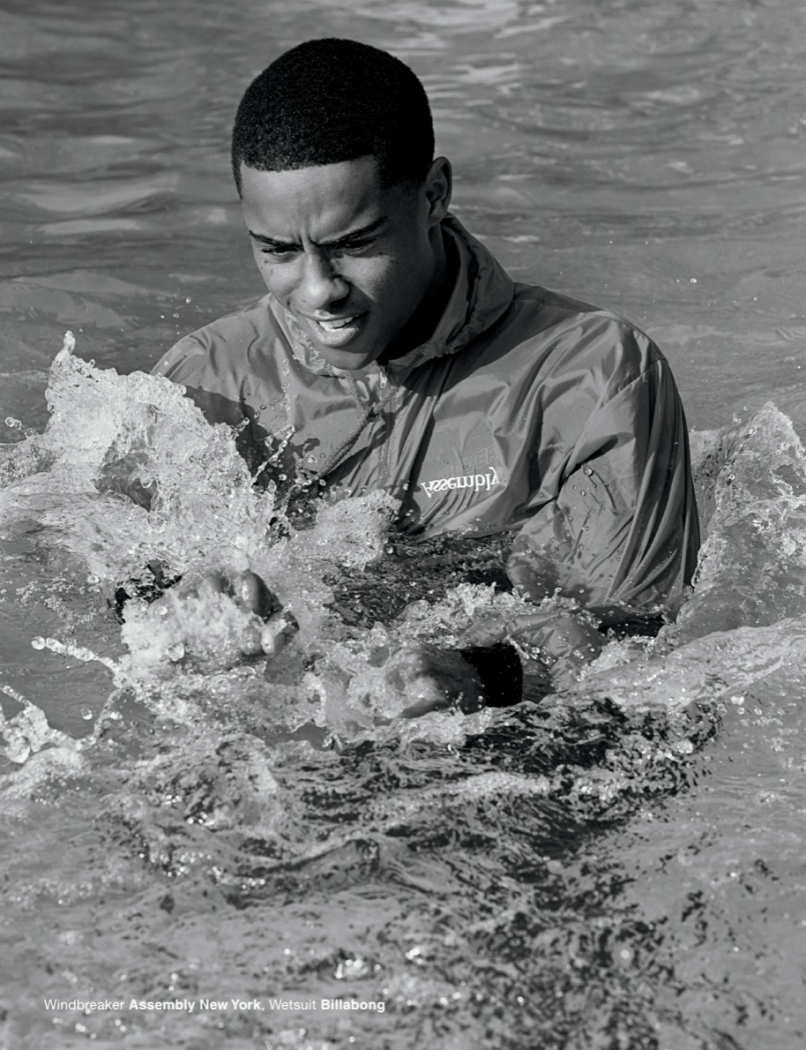 Windbreaker Assembly New York
JA On the flip side, if you could meet one person who is alive, who would that be?
KP This is hard. I'd want to meet Will Smith. He is just so full of wisdom. He is so dope. I really like him as a man, a dope husband, and dad and I see so much of him in me. Especially when he was the Fresh Prince—that's me, that's how I act all day.
JA What is the most important piece of advice someone has given you?
KP I actually got it from a book, The Four Agreements, and the emphasis it makes about "self-love"—loving yourself.  That's something that we as people don't realize. There was a time when I was acting for the rewards that came with it, the validation from others. It was like I wasn't accepting of what I had done or who I am and when you get into that mindset, you're saying you're not good enough, even though you are.
JA If I was to turn on your iTunes, what track would be playing?
KP It would be Love by Keyshia Cole. That was the last thing I was playing. That is exactly what you would find.
JA What is one piece of advice that you can give the younger you?
KP The one piece of advice I'd give to the younger me is to get out of my comfort zone, to not look for acceptance in others. I'd say, whatever you chose to do, do it at the highest level of your capability—do it at 100%. Appreciate life and be more open to things.
JA What are you most looking forward to in 2018?
KP I'm looking forward to being alive. I mean like living. Not taking any moment for granted. My main goal is to live in the moment, to be happy, and focus on the present.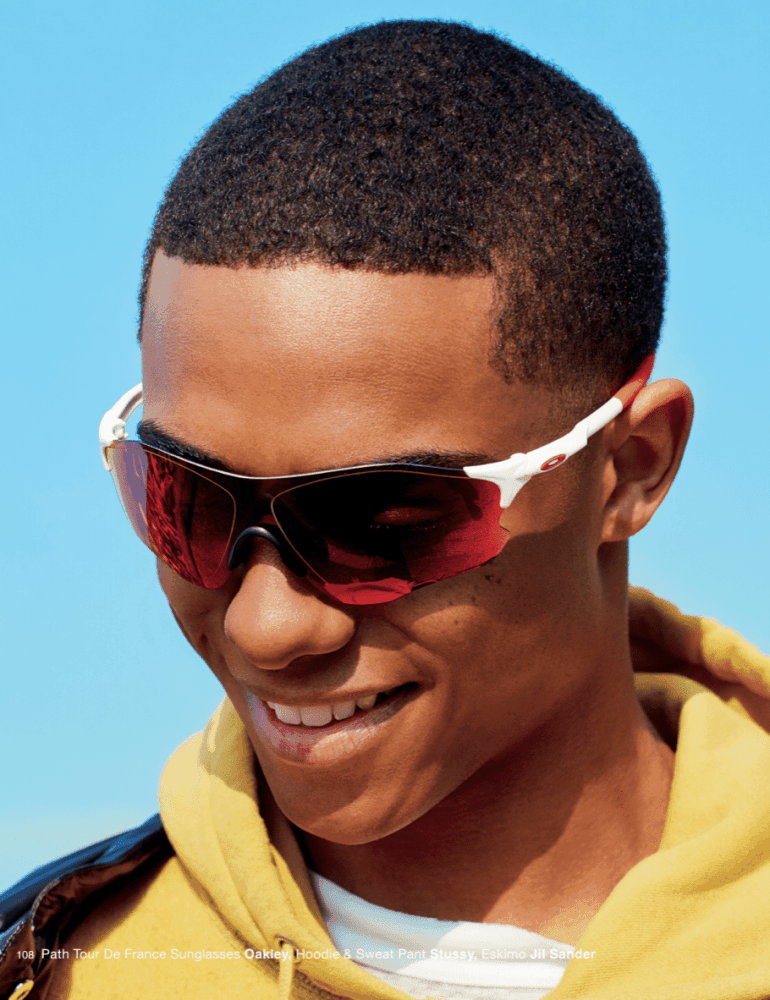 Path Tour De France Sunglasses Oakley Hoodie Stussy Eskimo Jill Sander