Phenoms: A Documentary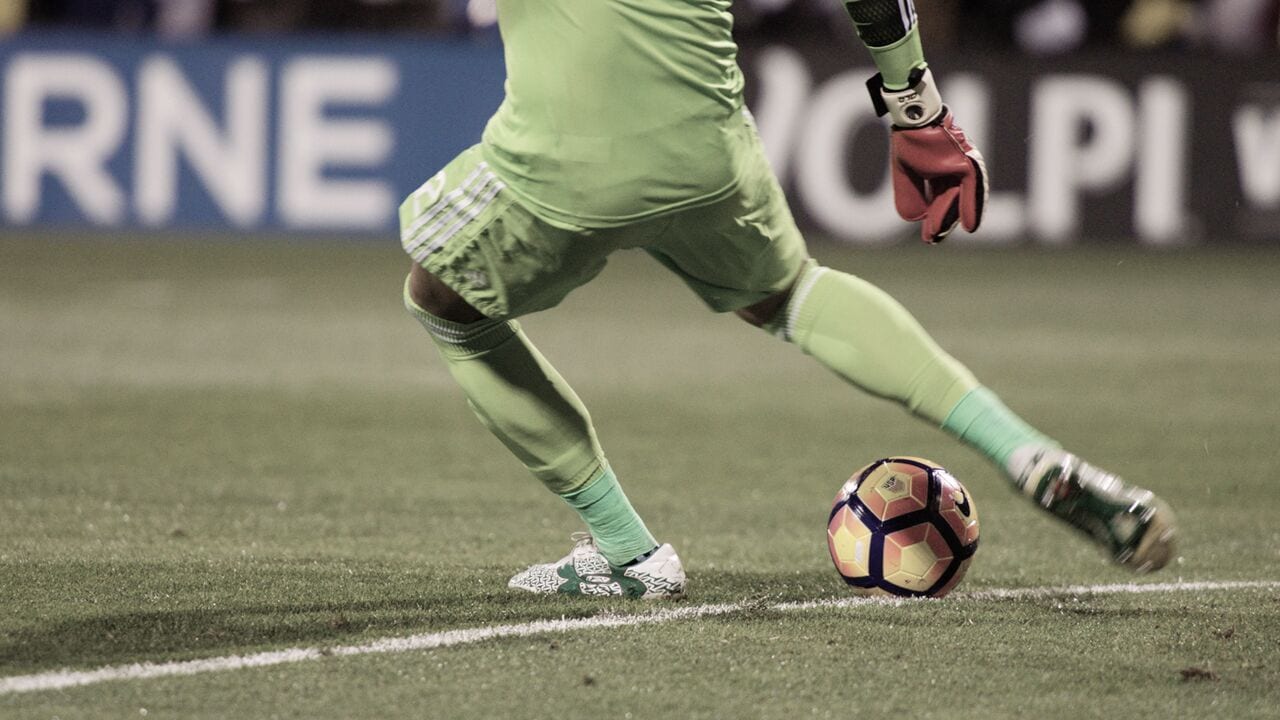 All images courtesy 21st Century Fox
Watch the trailer here

The multi-million-dollar question: why is a sport that shows a significant amount of skin in a country where "sex sells" not nearly as popular as a one that goes to extreme lengths to cover the players to the point of disguising them to resemble storm troopers? Fox Sports is betting on Phenoms to change the minds and viewing habits of Americans by making us fall in love with soccer players. They are doing it one athlete at a time with slick production values and in-depth stories about the personal lives of players and their families.
Created by award-winning filmmakers who've won Emmys, Peabodys and Academy Awards including Jeff and Michael Zimbalist, Kevin Klauber, Chris Perkel, Leo Pearlman, Jane Preston, Alastair Uhlig, Lovinsa Kavuma, Bart van den Aardweg, Mirko Dreiling, Marco Schillaci, Gilles Rof, Joan Lloret and Sofia Geveyler, this documentary series reaches beyond sports fans because at its crux they are telling human stories.
The five-part documentary chronicles the athletes on their journey to represent their home countries in the 2018 FIFA World Cup™.  Care about the players, and the hearts of Americans might just melt enough to care about the sport. This is not reality television or a voyeuristic look into the lives of young men and their families. No player makes it to the world cup alone. He has a team of family and community that propels him to the elite level of competition.  Featured players include young standouts from the elite clubs and countries such as Dele Alli,  Davinson Sanchez, Marco Asensio, Paulo Dybala, Gabriel Jesus, Ousmane Dembele, Adrien Rabiot, Leon Goretzka, Corentin Tolisso, Hirving Lozano and Marquinhos.
Hands-on executive producers, Mario Melchiot (former professional player) and David Worthen Brooks talked about the fun they had making the series, some of the challenges and the reason they wanted to create Phenoms.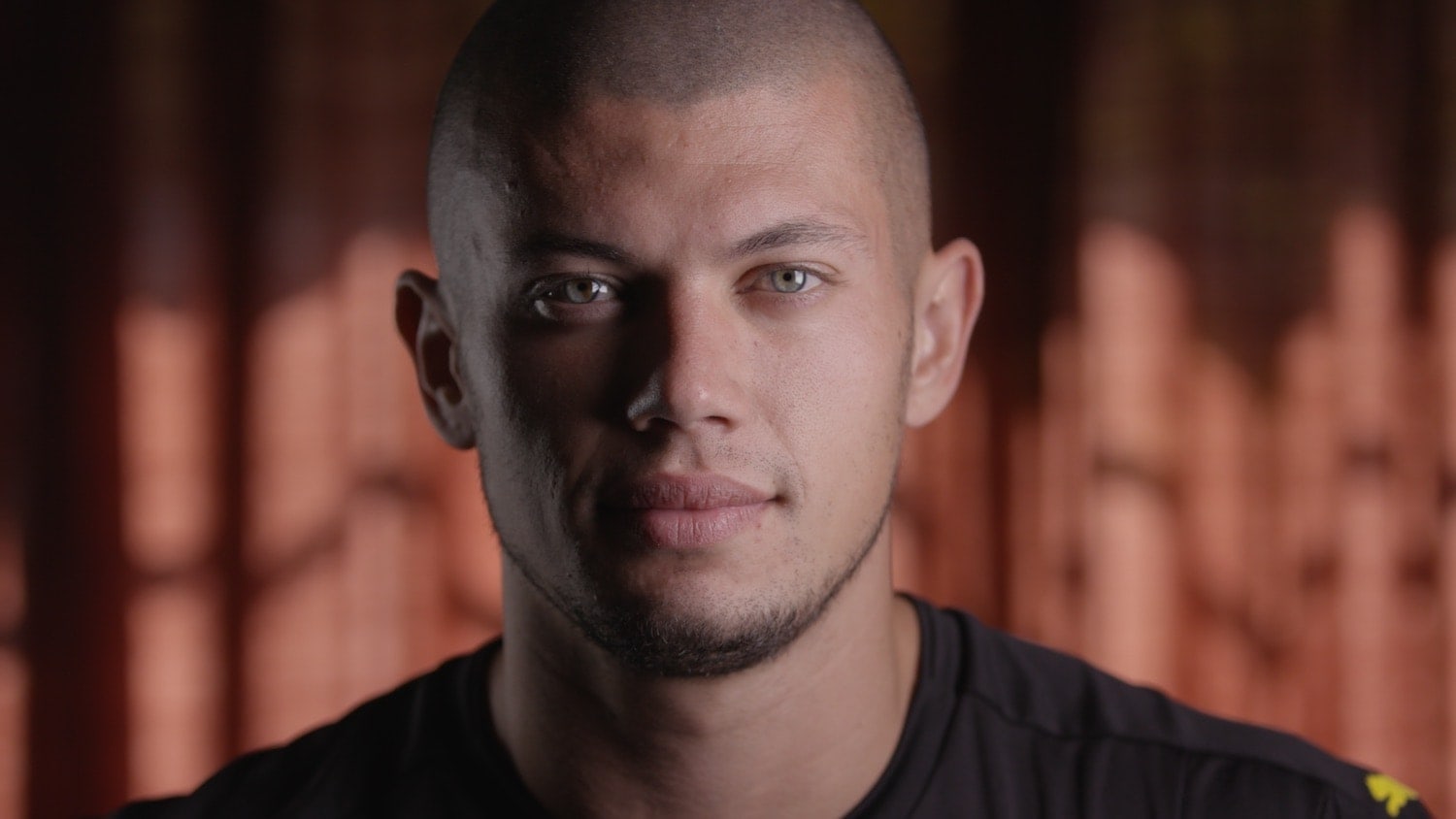 Gastón Guruceaga, a goalkeeper for Paraguayan club Guaraní, on loan from Peñarol.
Mario Melchiot: I think one of the key things is that, what I felt like maybe, it's been asked, but I don't think people really have driven on it is, how we enjoy doing this. The best part of making something like what we have made so far, and I think over the two and a half years, away from everything it has strengthened our friendship, but also it made us aware of what we wanted to bring to the world.
What do you want to bring to the world that isn't out there? And I think that's what we created. Going inside these stories that hasn't been told, from an angle and a perspective that looks kind of blurry in a world of soccer, of probably… it is the biggest sport game ever.  So, if you don't have open, like kind of holes, that hasn't been answered yet, I think that's great that we tapped into that. And showing you angles that hasn't been told like from going into the lives, dealing with the families, with the sacrifices they have and the hurdles and the obstacles, and we have talked about that, but we have never really said how enjoyable it was to better understand what is the motivation and the driven aspect from an athlete. Because I know mine, but I didn't know that I could relate to so many and now I can, and I think that what one of the key things that I don't think we have answered.
On how Topology impacts the gestalt of the series  (Worthen studied Topology at M.I.T. Topology is a branch of mathematics that has to do with stretching, crumpling and bending, oh my).
David Worthen: It was really like perhaps, learning how to compose a symphony, maybe is what I could most liken it to. Is taking in a picture of a whole imaginative space and understanding how it works and it led me to become an editor, which is similar in that… being able to, in your mind's eye, to see a landscape and then incorporate it with things and then on the way realize that the truth that we thought was meant to go over there, actually was never going to go there. It was a mental training that could have led me into a life in the academic, and in fact that particular branch of mathematics in the 30 years since I studied it, it was kind of a very abstract and theoretical place that now, string theory is part of the fundamental approach to subatomic physics. But when I was studying it, it was more of an academic exercise.
Jennifer Parker: That would have been in the eighties then?
DW: In the beginning of the eighties was when I was studying it. But it led me into a career as an editor. Which is kind of like a composer except you don't have to think up all the notes. You get given dailies and you work out how to put them all together into a coherent whole.
JP: Big picture thinking?
DW: Yeah. Yeah.
JP: Which is very similar to a symphony.
DW: Exactly.
JP: Can you explain more about your initial involvement in the project and how you brought it to Network Television rather than a subscription platform like Netflix or Amazon?
DW: Well, we were very lucky because Fox has made a huge commitment to soccer. This World Cup, Fox Sports will be showing 64 games live, which is more live games than the last four World Cups. And so, in the same way that maybe 20 years ago, Fox Sports took a look at the NFL and said, okay now this is the way we're going to reimagine it. And they had a number of visionary world class executives who re-conceived what the NFL is and had a big hand in sort of engineering what it has become now. They've made the same commitment with football, as soccer, as saying, this is… in the rest of the world, this is the massive gladiator spectacle and surely, it's time to do the same in the North American market. And so, what we have is really a precursor to the main event and their main investment which is the World Cup itself. But it goes beyond just the World Cup of 2018. They have the rights to 2018 and 2022 and, I believe, 2026 and this is just part of a much bigger story that the broadcaster is making. So, it made sense for them to program three, four, maybe five primetime hours for Phenoms.
JP: Initially, did you follow more players and then make decisions about who you whittled it down to?
MM: Yeah, we started off with a bigger group and then cut down because on the journey, we have to be keen because we wanted great and authentic stories. But we weren't far off from the numbers that we kicked off with. It wasn't like we started off with 20, 30 players that we had to drop. No, we were always around that number of 60 and we kept it around that number, but we were just selective.
We worked together. He kind of made a list and I looked at it, and we went over it together and I saw some players that I didn't like, that I didn't think were interesting enough to make it to that final stretch of achieving the World Cup. So, then we couldn't follow them. And that doesn't mean they weren't good enough. It was just not their time. And so that was key because I always want to give anyone the respect because that doesn't mean you're not in that par, that you're not good enough. It means that you were not going to end up being at the World Cup that's coming now. You might make it to the next World Cup. So, then we had to be honest.  And we just went about it and said, I think those are the key players and we're going to drive the journey with them.
DW: But it's also a large platform that we've made because five, fifty-minute episodes in the miniseries, which is what was going to broadcast on network TV. And that is global in its perspective. But we have 12 directors out in the field, shooting in thirty countries… what ended up being 30 countries, following 65 players. And so, all of those dailies came into the global cutting room which we crafted the miniseries out of and we particularly fashioned that to a North American audience. But in each of those territories, we have 15 national specials and we really said to the directors… We picked directors who were passionate about football and about their national team. Which kind of go hand in hand. If you love football, then you really root for your national team. People might support clubs
DW: Somebody might like Real Madrid or Barcelona but still, when the World Cup comes around, they're supporting the country they come from.
JP: I'm pretty sure that I'm not the only one who will find sports documentaries compelling for people who aren't necessarily into sports stories.
MM: Yeah. That was one of the key things. I will start it off and then let David finish it off. Because we come in from the angle of an athlete. That's why I'm connected to it as well. And we're showing the soccer life. But there's more to it. These players aren't just only playing the game. There's a life beyond it. And that's the life beyond it that we all focus on a lot. It sometimes was driven by fifty fifty, sometimes it would take over by sixty forty because we wanted to show the world that they are human beings.
It's not just a robot that you're seeing that's going out there that's trying to win. What sometimes only gets shown and sometimes they feel like. That's why they don't allow us to go in and really focus on their life beyond it, like with the parents, with the brothers, the food, the dinners, the journeys in the car, the private intimate stuff they don't like to share. And they were willing to share that with us. And that's why we jumped on it. And that was one of the key things that they would focus on a lot. They said, we want to show the world more and make people fall in love with it, not only sports related but people that love a great story.
DW: Well, to be honest, there was no way that that could've been effectively communicated to the sporting community without a player… a professional saying, look we're not tabloid because through the rest of the world it's a business like any celebrity business of who's jumping to whose bed and who's doing this and who's doing…So what we've clearly communicated was that we were making a follow doc that was about characters.  
On what it takes to become a world class soccer player.
MM: A lot of people don't understand the sacrifice and what you have to do to get to where you want to be. Ask an athlete, when a soccer player goes out there, it's only a little bit of luck because luck is also involved there. But the rest comes down to hard work, dedication and sacrifices. Because you see, nowadays we have a lot of distraction, right?
So, are you willing to go out there while it's freezing cold and play on your own, in the middle of the street, practicing kicking the ball and trying to control it? Can you do that for an hour? Do it with your right foot, do it with your left foot, do it with your right foot? There are so many kids that say, "no, I don't want to do it. I want to play video games." You see? So that's the key thing, and the best of the best don't waste their time only on computers. Of course, you have to play that. You're a child. You want to play that. I maybe didn't grow up personally with it. But it doesn't mean it's not good for you. I just think that you have to find a balance when doing it. And that's the key thing.
And I think sometimes now the greats don't get caught up in it. The ones who don't make it, get caught up and they sit at home and only do that. And I think talking the game is one of the easiest things to do. Because it's easy from the sofa, and it's easy from the TV. But really doing it and making yourself better at it every day, I think that's where the secret is, and the key is to achieve big things and that's why those great young stars, they achieved all that, because of that reason.  
There is only one way to get to the 2018 FIFA World Cup™. Practice. Love, support, innate talent, timing and perhaps luck may be something that a story can be shaped around. Without a zealous commitment to the sport, it is just a game with a black and white ball that weighs just under a pound. It seems like we're the only country that hasn't gotten with the program.
Sunday, June 3
11:00 PM ET/PT – Episode 3 / Goalkeepers, FS1
Friday, June 8
8:00 PM ET/PT – Episode 4 / Playmakers, FOX
9:00 PM ET/PT – Episode 5 / Creators, FOX
Saturday, June 9
10:00 PM ET/PT – Episode 4 / Playmakers, FS1
11:00 PM ET/PT – Episode 5 / Creators, FS1
Website: www.phenoms2018.com