High West Campfire Whiskey, Part 2
[Continued from last week…]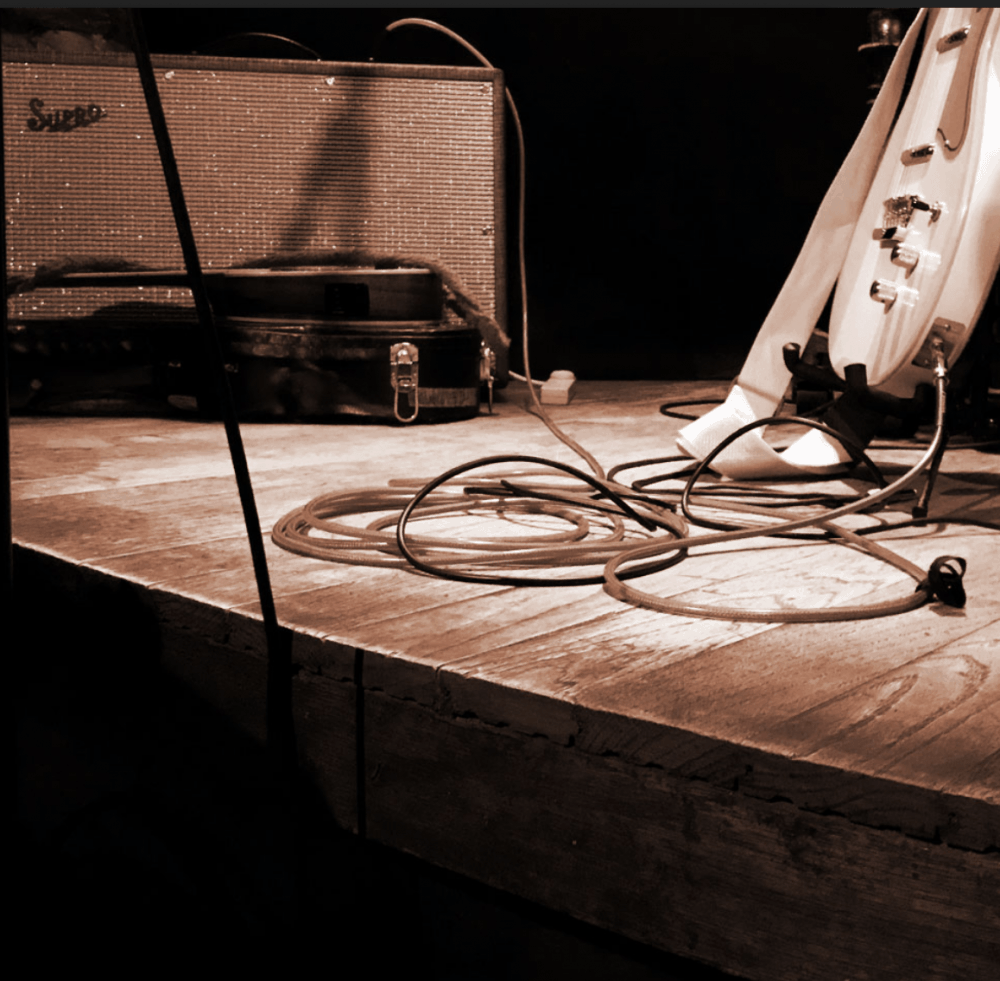 Whiskey appears by magic. The next performer starts strong, then fizzles. I fuzzily think through my set.
Suddenly, Fiona is beside me, accompanied by a long-haired skeleton wearing leather and jewelry. "Hello stranger," she says, mounting a stool. "Didn't miss you, did I?"
"Is that your date?" I ask, as the skeleton lays his head on the bar.
"In all his glory." She studies me. "Are you okay?"
"Is that your thing?" I ask, pressing forward. "Guys in leather?"
"I'm not opposed to it."
"Would have figured you for bad Christmas sweaters and khakis."
"You're silly drunk," she says.
"Guilty." I sip. "What do you say we ditch your friend and go get silly drunk someplace else?"
"Tempting, but I'll have to decline."
"You came, though."
"Because you invited me to see you play."
"At this point it'd be a victory not falling off the stage."
"Do you need me to get you a car?"
"That was a joke," I say. She shoots me a look. "I promise, okay? Let's go somewhere."
"No," she says.
"Why not?"
"Because I don't break dates. It's the same as breaking a promise."
God, I hate this whiskey. "Who is he?"
"Do you really want to know?" She sighs and folds the napkin in front of her. "He's the bassist for the Crash Dolls."
"Seriously?" I say, looking past her to where Prince Charming is near-drooling on the hardwood.
"Not that it matters," she says. "He's emotionally unavailable."
"Well, he's passed out."
"And kind of an asshole."
"He's a rock star."
"He has a micropenis."
I choke on my sip. "That's unfortunate."
"I really like their music, though," she laments, continuing to fold. "Maybe I can use him to get to the guitarist."
"That's generally what bassists are for."
"Not nice." She sits taller, recites, "Bassists put the 'Rock' in Rock n' Roll. Without them and the drummer, the rest of the band would roll around all willy-nilly."
I stare her down. "I'm pretty sure you stole that from somewhere."
"Original thought is overrated," she says, stealing a micro-sip from my glass.
"You know," I say, "he pretty much broke the date first by falling asleep."
"He had a long day." She returns my drink. "Had to remember how to do long division."
"Really?" I ask. "Why? What was he doing?"
"Nothing," she says, with a smirk. "I just like that you get all worked up about math." She sets down the napkin, now a fraction of its size. Its unfurls as she gets to her feet. "I should get him home."
"When can I see you?"
"As a friend?"
I gauge her expression. "As a friend, dot-dot-dot."
She smiles and shakes her head. "No dot-dot-dot."
I start with a smart aleck answer then stop. Finally, I say, "I missed my chance, didn't I?"
"You were right, before," she says, shrugging. "Things are still raw for you. But, if you want to get together as friends, I'm all for it."
She pats my hand. Lingers. The moment I move to hold her, she withdraws.
"I like you, okay? You're a nice guy." She glances away, then adds, "I just don't think you're ready for whatever this might turn into."
With effort, Fiona brings her date back to the living. The skeleton groans, rises, and lurches toward the door.
"Good luck with the micropenis," I call after them.
Her date turns around and points a multi-ringed finger at me. "Half inch of Heaven, baby."
The bar door closes. My name is called from the stage. Shadows shuffle past me.
—
This piece appears as part of a
serialized fiction experiment
by Nathaniel Kressen for At Large magazine. New installments are published weekly, each based around a different liquor.
Nathaniel Kressen is the author of two novels —
Dahlia Cassandra
(named Best of 2016 Fiction by Entropy & Luna Luna Magazine) and
Concrete Fever
(Bestseller, Strand Book Store) — as well as the co-founder of Second Skin Books and the leader of the Greenpoint Writers Group.
He was commissioned by At Large magazine to publish his third novel in serialization
—
now available, with new chapters publishing weekly
—
titled
My Life on Rye
. And, as one half of the wife-and-husband team Grackle + Pigeon, he'll be publishing a tome for modern living this fall
—
Blanket Fort: Growing Up Is Optional
(William Morrow). You can find his work at nathanielkressen.com.