ON
BECOMING

JAMIE BRISICK'S TURN FROM PROFESSIONAL SURFING


TO WRITING 

THROUGH MUSIC, 

SPORT, 

AND LOSS.
Written by Michael Adno
Photography by Jamie Brisick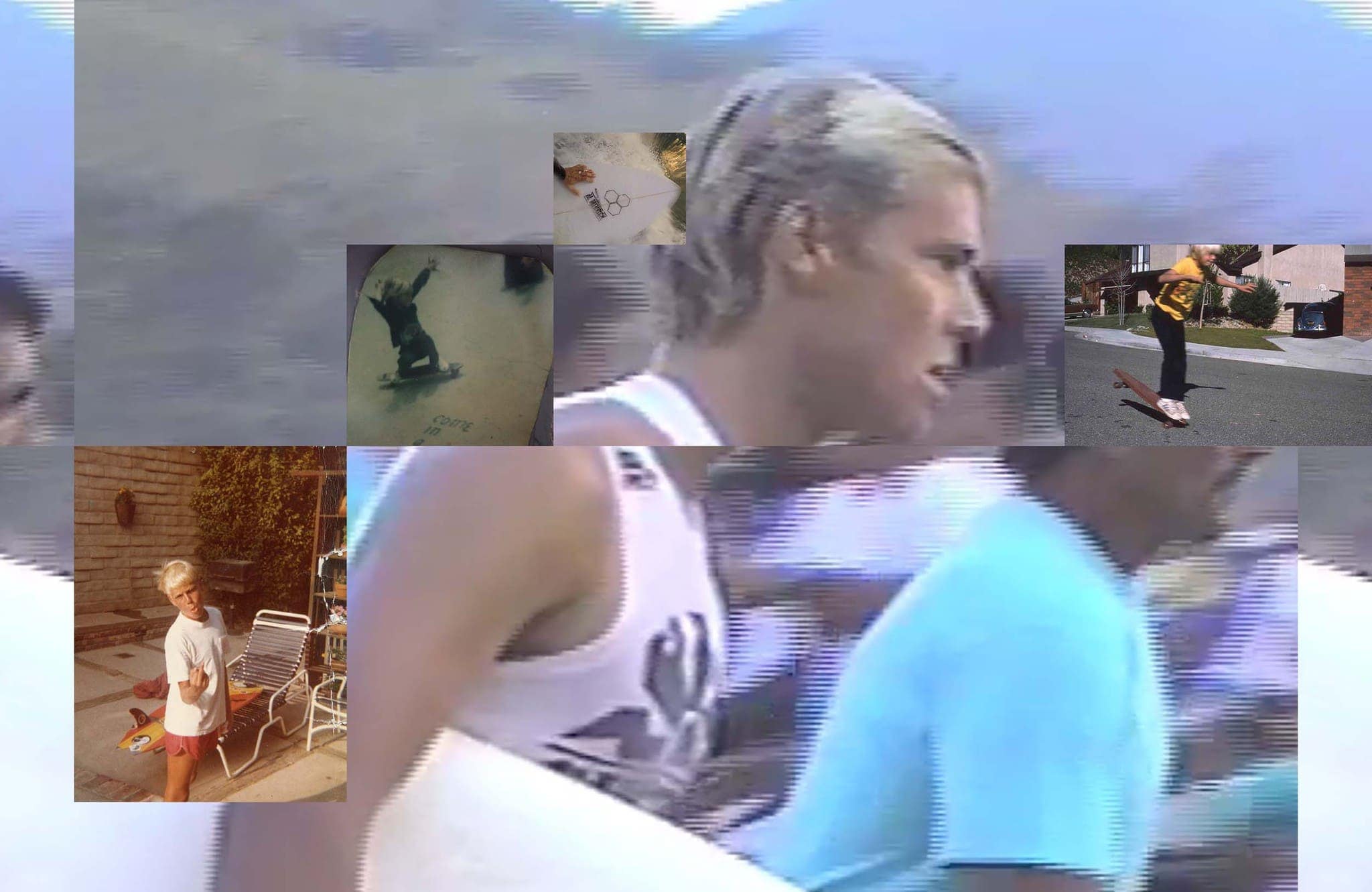 Nestled along the rim of Los Angeles' Simi Valley, skirting the Santa Monica Mountains, lies Westlake Village, halfway between Hollywood and Oxnard, California. Jamie Brisick grew up here near the end of a housing development; the kind that has come to define the suburban American landscape — garages, thirsty sidewalks, and station wagons. South through the canyons that spill out onto the Malibu coastline are a series of points around which waves bend, forming long, open-faced walls. These famed point breaks — as surfers call them — hold their own Hollywood-esque aura. Ages of seismic shifts have formed the ocean's bathymetry and blessed Malibu with smooth, round cobblestones and thumbs of sand, forming First Point's sought-after walls, a wave where surfing luminaries planted seeds that still take root today. This place has served as the site for some of surfing's brightest moments; the shift from ancient to modern surfing, outsider to mainstream, and culture to sport.
Brisick came of age along the ins and outs of sand and stone, born at Hollywood Presbyterian on September 17, 1966. His first memorable encounter with surfing came during a family trip to Oahu, Hawaii, where he and his brothers took a surf lesson. "We rented soft tops and went out at Waikiki, which is such a long, forgiving wave. And I remember just streaking along and there was this yellow, phallic thing sticking out, turquoise water, and I'm watching the reef go by, and out of the corner of my eye there's Diamond Head and the pink of The Royal Hawaiian. It's warm. And I was like: This is so fantastic! We surfed everyday. We got sunburned, nipple-rashed, and I remember being back in the hotel, laying in bed, and the rides flashing back so vividly, a sort of afterglow. It was so magical."
At fourteen, Brisick entered his first surf contest. Driving home up the hills that day his prized trophy sat on his lap like a new puppy, his smile glowing in the brass plate incised with "Second Place." After that first result, surf companies took notice, and he had a whole host of mentors leading him down the path toward professional surfing, teaching him how to make the final heats, to assuage sponsors, and ultimately to make the World Tour of Surfing — the pinnacle of professionalism.
Read the full story in Issue 07 on newsstands now.